Bayer Environmental Science is a Business Operation of Bayer CropScience which specialises in the development and marketing of pest, weed and plant-disease control solutions for non-crop situations; this encompasses professional and rural pest control, termite management, mosquito and locust control, turf and amenity horticulture, industrial vegetation management, stored product protection and the home-garden.
In Australia we offer a comprehensive range of products for the Professional Pest Management industry; a balanced (and strong) turf management portfolio and very strong product offerings in mosquito control, farm hygiene, stored grain protection and home garden plant health solutions.
Some of our key brands in these segments include Premise, Kordon, Maxforce, Cislin, Tempo, QuickBayt, Coopex, Ficam, Starycide and Racumin, as well as Dedicate, Banol, Chipco Signature, Destiny, Initiator, Merit, Ronstar, SilvaShield, Spearhead and Confidor.
In addition to a highly experienced commercial team, which are represented in all of our major market centres, we have a dedicated product development and regulatory affairs group locally which enables us to provide both a strong level of technical support and also a solid pipeline of future products.
Bayer Environmental have a large range of Professional Products Available for sale to Australian Pest Managers.  Below is a small example:
---
Temprid 75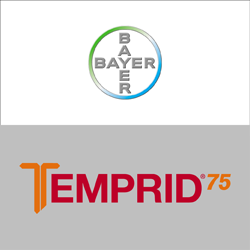 A residual insecticide concentrate for use in the management of ants, cockroaches, spiders, fleas and bedbugs (including pyrethroid-resistant strains) in various domestic, commercial, industrial and public buildings and facilities as per the Directions for Use.
Click here for the MSDS
Click here for the Label


---
Cislin 25 Insecticide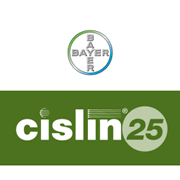 Cislin 25 is the new premium quality deltamethrin suspension concentrate that can be used with complete confidence inside and out.  Cislin has been a proven performer in Australia's Professional Pest Management industry for over 20 years; now it is available in a more concentrated form, which allows more compact packaging and easier measuring.
With the same broad level of activity and residual performance, high level of safety and formulation quality second to none it can be used with complete confidence both inside and out.
Click here
  for a copy of the Cislin 25 Technical Guide 
---
Bayer Professional Products are available from all Garrards branches.  Please contact your nearest Garrards branch for further information.